A curious report involving a member of the Freer clan appeared in the local newspaper in 1895. The article describes an incident in Wrexham where a Thomas Daley tried to pick the pocket of a Mrs Annie Freer.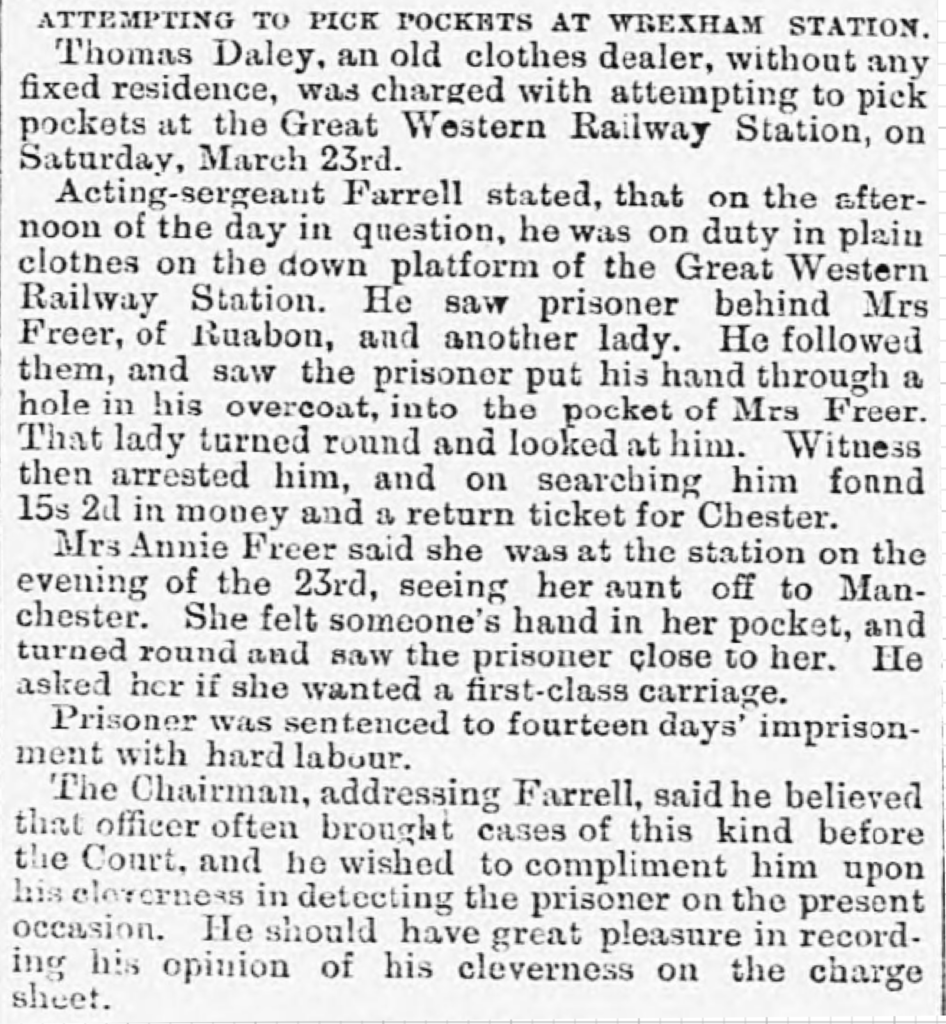 It seems most likely that the Mrs Annie Freer in question was Annie Amelia Roberts, wife of George Freer. She would have been just twenty-one at the time and had been married for some two years. Her daughter was also named Annie Amelia Freer (but known as Millie) was born on the 28th February and so she had given birth to Millie less than a month before the incident.
What, of course, remains a mystery is the identity of the aunt who Annie was 'seeing off to Manchester' – if it was her blood aunt then it's a mystery as all we know is that her mother was Maria Clements born 1833 in London.
More research for another day!